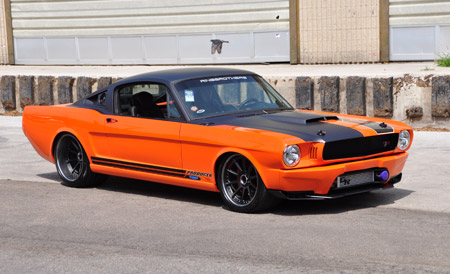 As a builder, winning the Street Rod of the Year award is a big deal. In 2012 the Ring Brothers won it for their third time with a 1965 Mustang called "Producer." Their second win was in 2009 with "Reactor," a '67 Mustang, and their first victory just behind that in 2008 with their ground breaking 1969 Camaro called "Razor." The brothers are part of a small group of people who can radically update an old car inside and out while not disturbing the car's identity or heritage.

Full story featured on page 68.
Not a subscriber? Join Here!